Ubank is a South African banking provider with almost 40 years of history. It is consolidated and has the aim of offering services accessible to the labor market. The Ubank is driven by a social conscience and
works with the goal of providing a better life for people.
Ubank offers various services such as transaction accounts, debit cards (issued with VISA), Personal Loan, residential loan, savings, funeral plan, mobile bank and others.
For those who are looking for a personal loan, Ubank can be an excellent option. Let's take a closer look at this product offered by them.
Ubank Personal Loan
Ubank Personal Loan was created to help people realize dreams. The reasons for this type of loan are diverse: expenses with weddings, travel, education of the children, consolidation of the debts, renovation of the house, purchase of a new house, and others.
It is important for them to have big dreams!
The Ubank Personal Loan can be up to R $ 180,000 and repayment of the loan must be carried out within a maximum of 72 months (6 years).
Rates – Ubank Personal Loan
The fees corresponding to the Ubank Personal Loan are interest rate, initiation fee and the monthly service fee. The interest rate is fluctuating and depends on the analysis of the information at the time of application
It is important to say that the initiation rate is 16.50% for the first R 1000 and 10% for each R 1000 followed. The interest rate for short term loans is 5% per month and other loans of up to 27.50% per year. The monthly service charge is R 69.
If you have any questions, an online calculator is available on the website so you can test what the rate would be according to the amount you want. Of course the calculator shows only one assumption.
Let's make a representative example. If the loan amount is R 119 000 and the chosen term is 17 months.
The person will pay per month R 9099.32.
The monthly amount to be paid will be R 9099.32
The application – Ubank Personal Loan
The application for the Ubank Personal Loan can be made by phone, through the website or at one of the bank's branches.
Eligibility – Ubank Personal Loan
To be eligible for the Ubank Personal Loan there is some requirements
– Be between 18 and 65 years old
– Being employed
– Have a bank account (even if it is not at Ubank)
The documents required for the application are:
– Latest original payslip
– Proof of physical address (not older than 3 months)
– Green bar-coded South African Identity Bank, ID smart card or valid passport (with valid work permit)
– Bank statements (for the last 3 months) – Only if the person aren´t a Ubank customer)
Benefits – Ubank Personal Loan
Some benefits of Ubank Personal Loan are important to be highlighted:
– Reliable and secure bank
– Just some documentation required
– Flexible Terms
– Competitive rates
Useful Information – Ubank Personal Loan
Ubank Personal Loan
Website: https://www.ubank.co.za/ulend/personal-loan/
Telephone: 086000 8322 (SA) / +27 11 5185780 (International)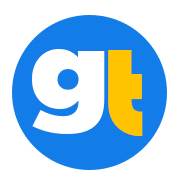 Good Tips SA
Made to make your life easier! We are a content portal located in South Africa, bringing quality and original content to all people who want to improve their quality of life in every way.
Related posts